Photos of (Some of) Our Kitties
---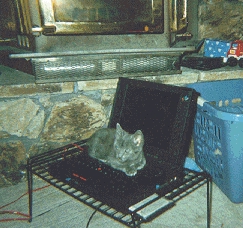 Baby Smokey - geeking out...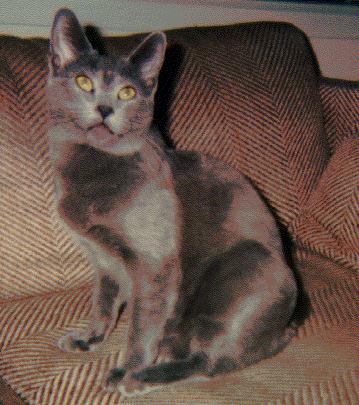 Smokey - this should be her official "I'm gorgeous" portrait!

Tulio, loving David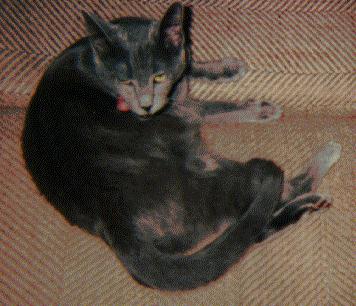 Smokey - mid-lick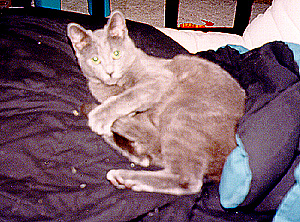 Smokey, catching her own tail - and hamming it up for the camera, as per usual.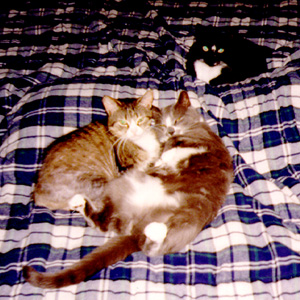 Mugwai and Tulio (belly up) in the foreground, Heather in the back. Bed o Cats!